Launder Heaters
Excel Heat Ltd was established in 1969 and, since that time, the company has achieved an enviable reputation as a leading supplier in the Furnace Industry. In direct response to client's specific needs - the company now manufactures, among other things, launder heaters and launder heating systems.
Excel Heat Ltd specialise in designing launder heaters and launder heating systems for both new and existing applications from the initial design concept through manufacturing, testing, delivery to site and commissioning.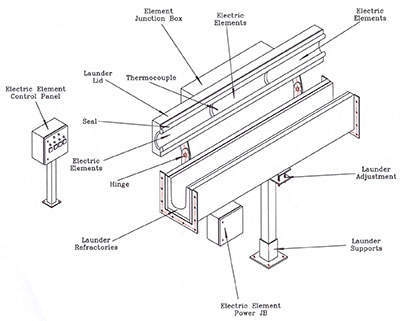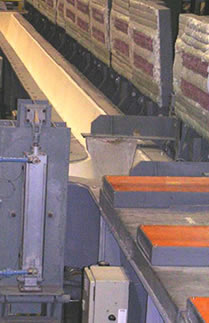 In order to meet customer's high expectations and delivery schedules, Excel Heat manufacture all the equipment, including the control system, in house. This approach ensures the highest quality and procurement control.
The systems can vary considerable from simple on/off controlled heaters, to maintain a degree of heat in the launder heater, to a fully PLC controlled system to both preheat and maintain the temperature in the launder heater, if necessary varying temperatures along the length of the launder heater.
The system is usually hinged and can consist of a simple manual lifting mechanism with the assistance of counterbalances, or it can be pneumatically operated in a sequence, depending on the size and configuration of the launder lids.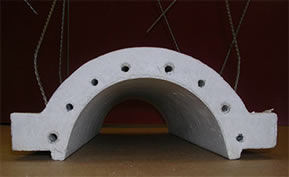 The power supply to the heated launder lids can be at a number of voltages ranging from 55volts to 415 volts depending on the heating requirements and the customer's preference.
An integrated sealing system is incorporated to minimise heat loss Embedded or shielded elements are used to protect them from splashes of molten aluminium as well as electrically insulating them.
The use of electrical heating elements has the advantages of clean heating that is uniformly distributed along the length of the launder system, this help prevent hot and cold spots and is very controllable.
Should you have any current of future applications that we can assist with please do not hesitate to contact us by visiting the contact page or by calling Mike Kealy on +44 (0) 1384 560713.